2021 Zhejiang Branded Shoe Industry Online Trade Fair: Connect Suppliers Faster and More Efficiently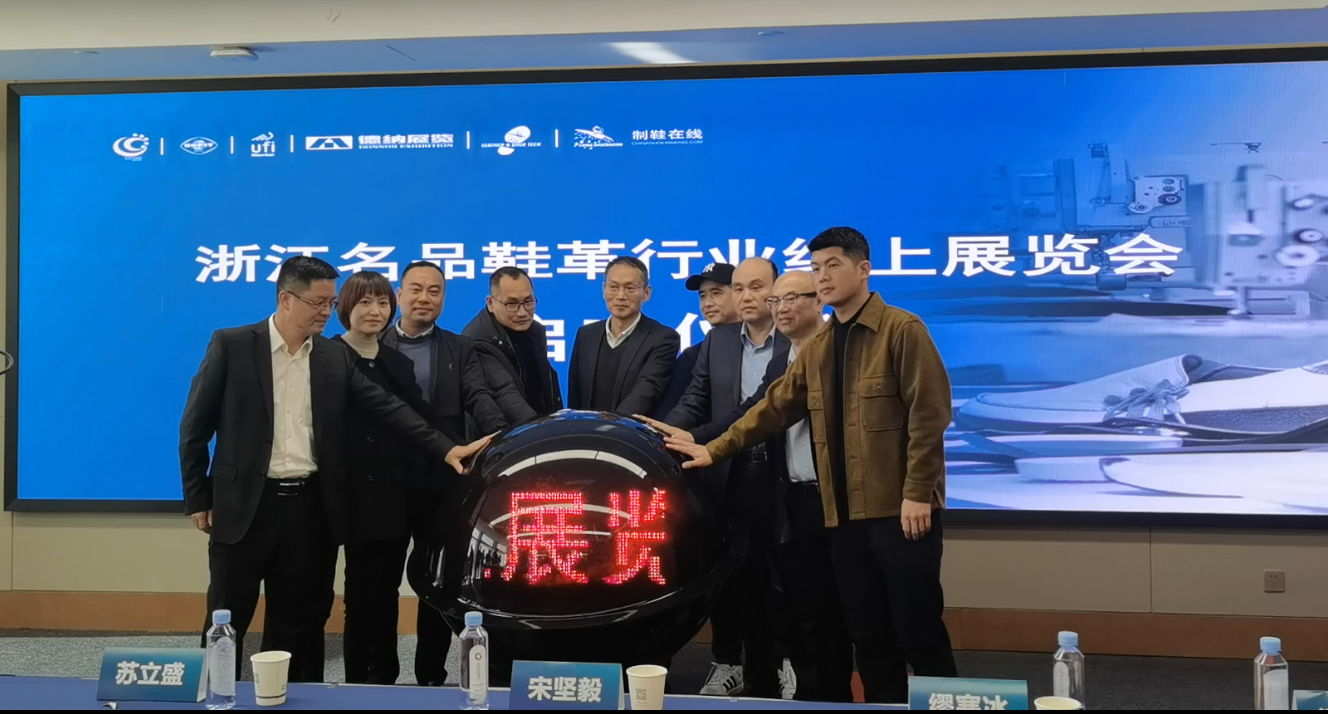 2021 Zhejiang Branded Shoe Industry Online Trade Fair was successfully held on November 23-27. The online trade fair was sponsored by China Council for the Promotion of International Trade Wenzhou Municipal Committee, Chamber of International Commerce Wenzhou, Lucheng District CCPIT, Ouhai District CCPIT, Longwan District CCPIT, Yongjia County CCPIT, Ruian City CCPIT, supported by Embassy of the Islamic Republic of Pakistan Beijing, co-organized by Pakistan Footwear Association (PFMA), Wenzhou Shoe Leather Industry Association, Wenzhou Shoe-Making Machinery Chamber of Commerce, Wenzhou Children's Shoes Chamber of Commerce, Wenzhou Synthetic Leather Chamber of Commerce, New Generation Entrepreneurs Branch of Wenzhou Shoe Leather Industry Association, Wenzhou Shoe Leather Industry Association Exhibition Branch, Ouhai District Shoe Leather Industry Association, Longwan District Shoe Industry Association, Yongjia County Shoe Leather Industry Association, Ruian Shoe Leather Industry Association, World Wenzhounese, and organized by Wenzhou Donnor Exhibition Co., Ltd, LeatherShoeTech.com.
As the only online exhibition in the shoe leather industry in Wenzhou at present, it provides screen-to-screen opportunities online accurate matching service for both buyers & suppliers to gain an in-depth understanding of each other's demand and offerings.
Premium Suppliers & Complete Range of Exhibits
The shoe leather industry associations in Wenzhou participated in this online exhibition with high-quality member companies. This online exhibition presented leather, shoe materials, shoe machines, shoe chemicals, sewing testing equipment and other products, more than 2,000 samples. Most of which were popular products in the international market.
In-depth Overseas Promotion
The preliminary promotion works of this online exhibition covered many countries in Asia, Europe, Africa and other regions. The overseas promotion team visited the local professional market to distribute materials, and has in-depth exchanges with overseas shoe leather companies. More than 40 overseas buyers from Colombia, Indonesia, Iran, Vietnam, Egypt, Pakistan and other countries and regions attended the online matchmaking.
This online matchmaking arranged suppliers to meet online with overseas buyers through the LeatherShoeTech online B2B platform, and has arranged more than 200 trade matching. Many suppliers reached sufficient communication with overseas buyers through this online exhibition, and gained a large number of potential business opportunities and partners.
After this online exhibition, many suppliers said that the online matchmaking has opened up a channel that enables them to promote their companies and products to global buyers and reach target markets faster and more efficiently. Moreover, many overseas buyers said they look forward to participating in such online matching again.
The online matchmaking was an innovative attempt initiated under the epidemic situation. It has become one of the important trade methods for companies to explore overseas markets when offline trade fair are limited. In the future, the LeatherShoeTech online B2B platform will continue to improve and optimize the online exhibition process and functions by combining the practical experience of offline exhibitions, so as to contribute to the promotion of the international and domestic development of the whole shoe leather industry.