What is A Fitness Expo?
A fitness expo is an exhibition that showcases fitness, sports, and health-related products and services, typically includes exercise equipment, dietary supplements, workout apparel, health assessments, fitness classes, and more. These exhibitions are usually attended by industry professionals and consumers.
Fitness expos also include presentations and demonstrations by professional athletes and trainers, as well as displays of fitness and sport-related technology and research,which can also be a business networking and an opportunity , providing industry professionals and consumers as a platform to learn about the latest products and services. In addition, a fitness expo offers a variety of fitness and athletic activities such as fitness classes, workout competitions, fitness challenges, etc. for attendees to participate in.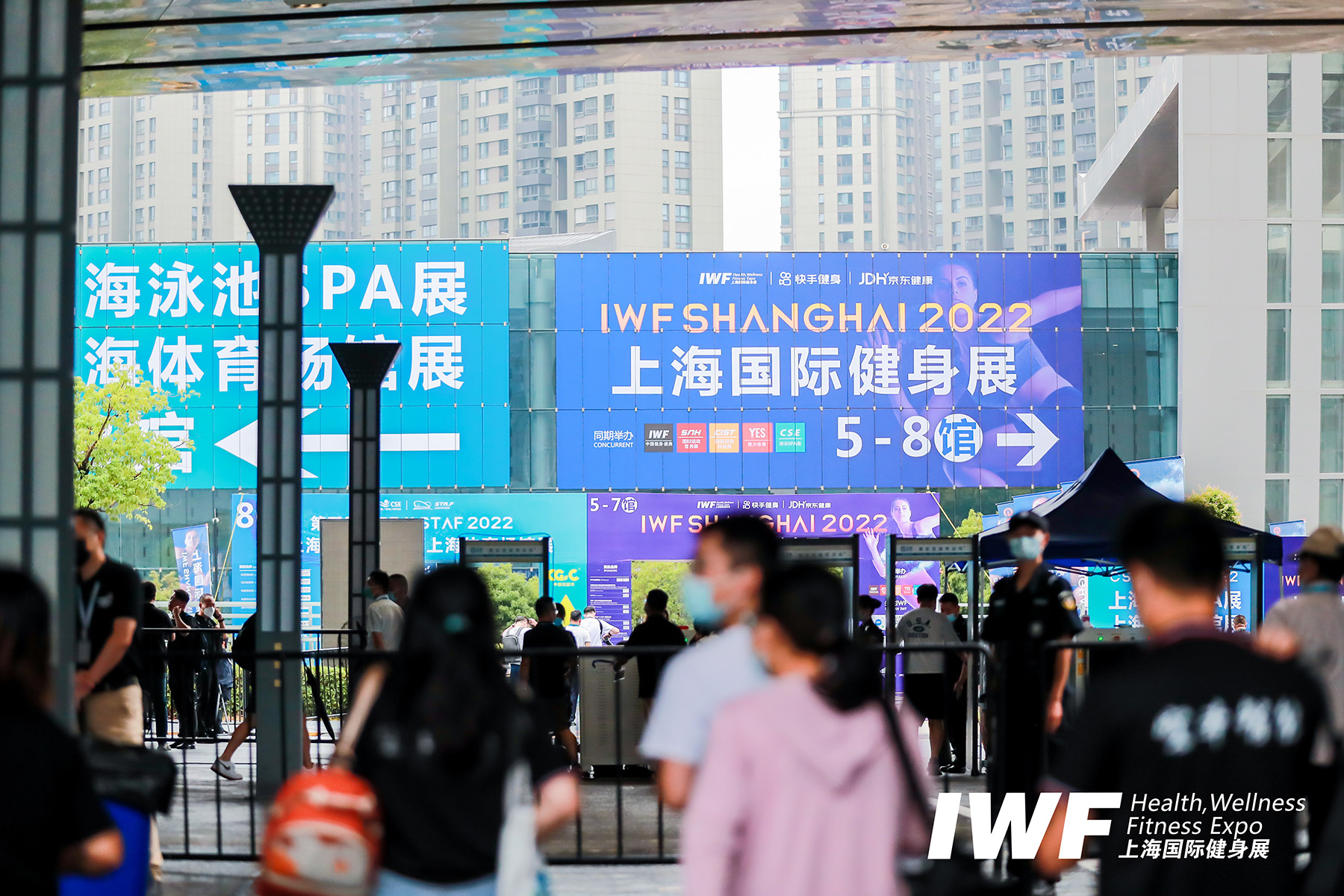 There also be a fitness expo with a consultation service from health and fitness experts to provide professional advice and guidance to attendees. In general, fitness expo is a platform for displaying and exchanging comprehensive health and fitness information.
A fitness expo is very important to the fitness industry as it helps showing the latest fitness products and services and attracts the interest of both consumers and industry professionals. For consumers, attending a fitness expo allows them to learn about the latest fitness trends and products, meanwhile interact with professionals in the industry. For the fitness industry, a fitness expo is a great sales and marketing chance to increase brand awareness and sales.
The Fitness Expo can also become a display platform for new technologies and research related to the fitness industry, so that professionals and academic researchers in the industry can learn about the latest developments and discuss future development directions. At the same time, it is also an opportunity for business negotiations and win-win cooperation among related companies and institutions in the fitness industry. Overall, Fitness Expo is a very important platform for the fitness industry and helps to promote the development of the industry.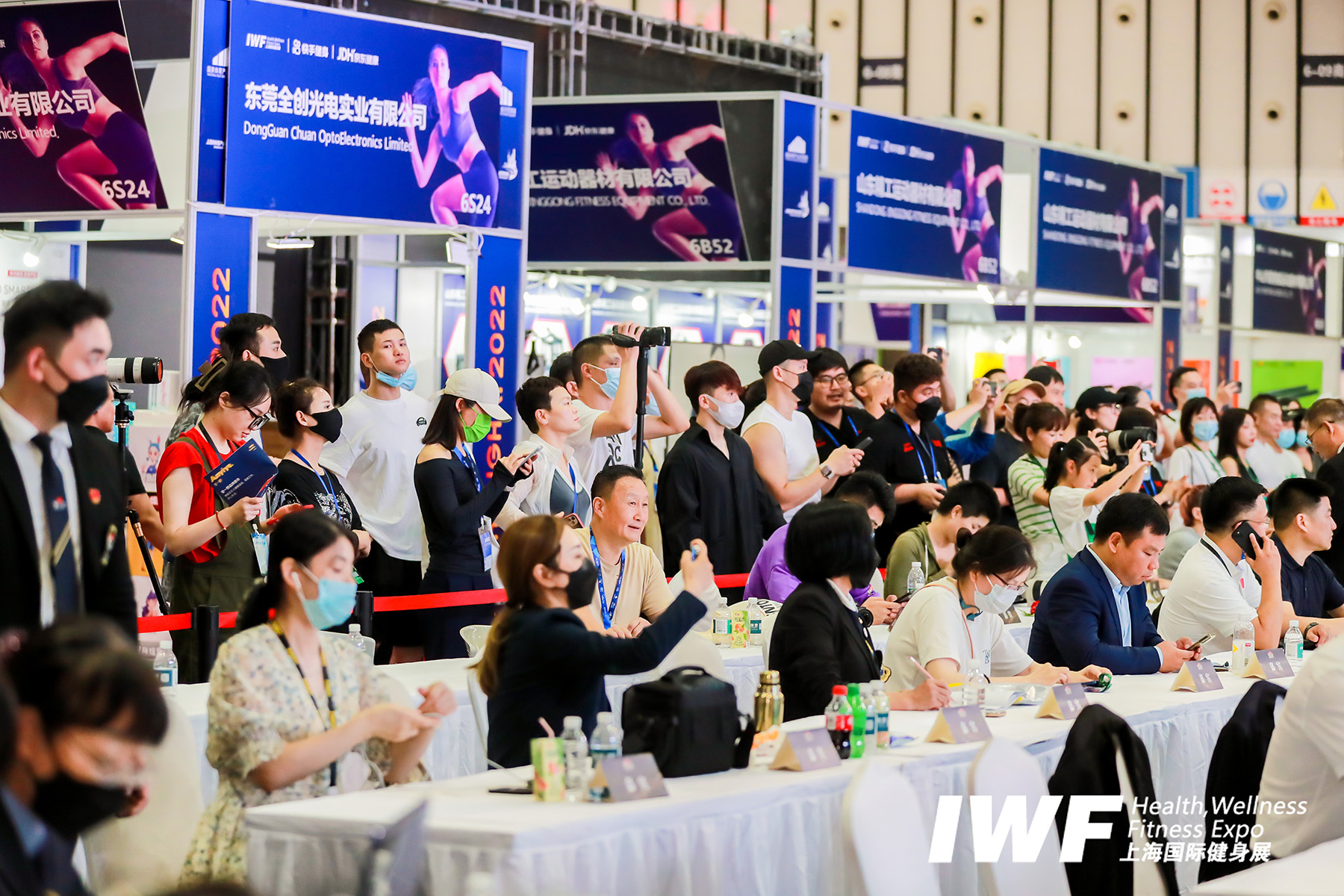 IWF SHANGHAI is the largest UFI proved fitness trading event in Asia, which is annually organized during March in Shanghai and combined by trade, training, forum and competition for fitness. By 8 years operation, IWF SHANGHAI 2023 will continue the theme of 'Technology, Innovation', expanding the exhibition scale and introduce health food, rehabilitation, winter sports and fitness apparel etc. to meet various buyers' demands.To better create a platform for both exhibitors and buyers, IWF sets lots of service to promote domestic and oversea business, like Foreign OEM&ODM Trade, Matchmaking Meeting and free services such as ticket, accommodation, city travel and gym on-site checking etc.
Venue: Shanghai New International Expo Center (SNIEC)
Address: No. 2345 Longyang Road, Shanghai, China
Exhibition Schedule: 24(Sat.) - 26(Mon.) June, 2023
Fitness Equipment & Youth Sports Education
Commercial/Household Fitness Equipment
Home Intelligent Fitness Equipment
Fitness Equipment Spare Parts
Functional Training Equipment
Physical Testing/Body Correction Equipment
Yoga/Pilates Equipment
Sports Rehabilitation Equipment
Youth Physical Fitness Equipment
Massager,Fascia Gun
Youth Sports Training Equipment
Youth Physical Education Supporting Products
Youth Physical Education Training Institutions
Children's Sports Smart Wearable Products
Youth Sports Institutions Business Invitation and Franchise
Recommendation
Campus Sports Venue Facilities Construction
Youth Sports Education Teaching Equipment
Club Supplies & Related
Gym/Club Management System
Gym Design and Construction
Ground Laying
Locker, Sports Rehabilitation
Training/Institutional Operations
Fight Training
Fitness APP
EMS Smart Wearable Devices
Beauty Slimming Products
Physical Fitness Test System
Digital Intelligent Fitness System
Fitness and Bodybuilding Media and other Supporting Services
Club Supplies/Management System
Swimming Pool Equipment, Facility & Appliance
SPA Swimming Facilities, Swimming Pool Equipment and SPA
Public Swimming Facilities and Technology
Private Swimming Pool and Supporting Facilities
Landscape and Waterscape Fountain Equipment
Swimming/Life-Saving Related Equipment
Sauna/Spa/Shower SPA Leisure Facilities and Supplies
Infant Swimming Facilities and Supporting Services
Water Park
Water Sports Equipment
Engineering Design, Service Agencies
Media and Industry Associations
Sports Nutrition
Sports Nutrition/Supplements
Functional Health Food
Raw Materials and Packaging Equipment
Shake Cup and Punching Machine
Sports Nutrition OEM Services
Sports Fashion Shoes, Clothing and Equipment
Fitness Clothing
Yoga Clothing
Sports Bags
Fitness Sports Tide Accessories
Functional Fabrics and Sports Equipment Accessories
Sports Science and Technology
Intelligent Ecological Sports System
Supporting Products and Smart Wearable
Metaverse Sports Supporting Equipment
Rehabilitation Equipment
Cross-Border Sports
Sports Brand Franchise
IP Authorization
Event Supporting Equipment.
STAF. Sports Venue Operation
Venue Materials
Venue Supporting Facilities
Construction Equipment
Athletics and Gymnastics Equipment
Fence and Purse Seine HVAC Materials
Lighting System
Shock-Proof Sound Insulation Materials
Amusement Equipment and Related Supporting Facilities
Campus Sports Equipment
Campus Intelligent Safety Monitoring Equipment
Digital Application Platform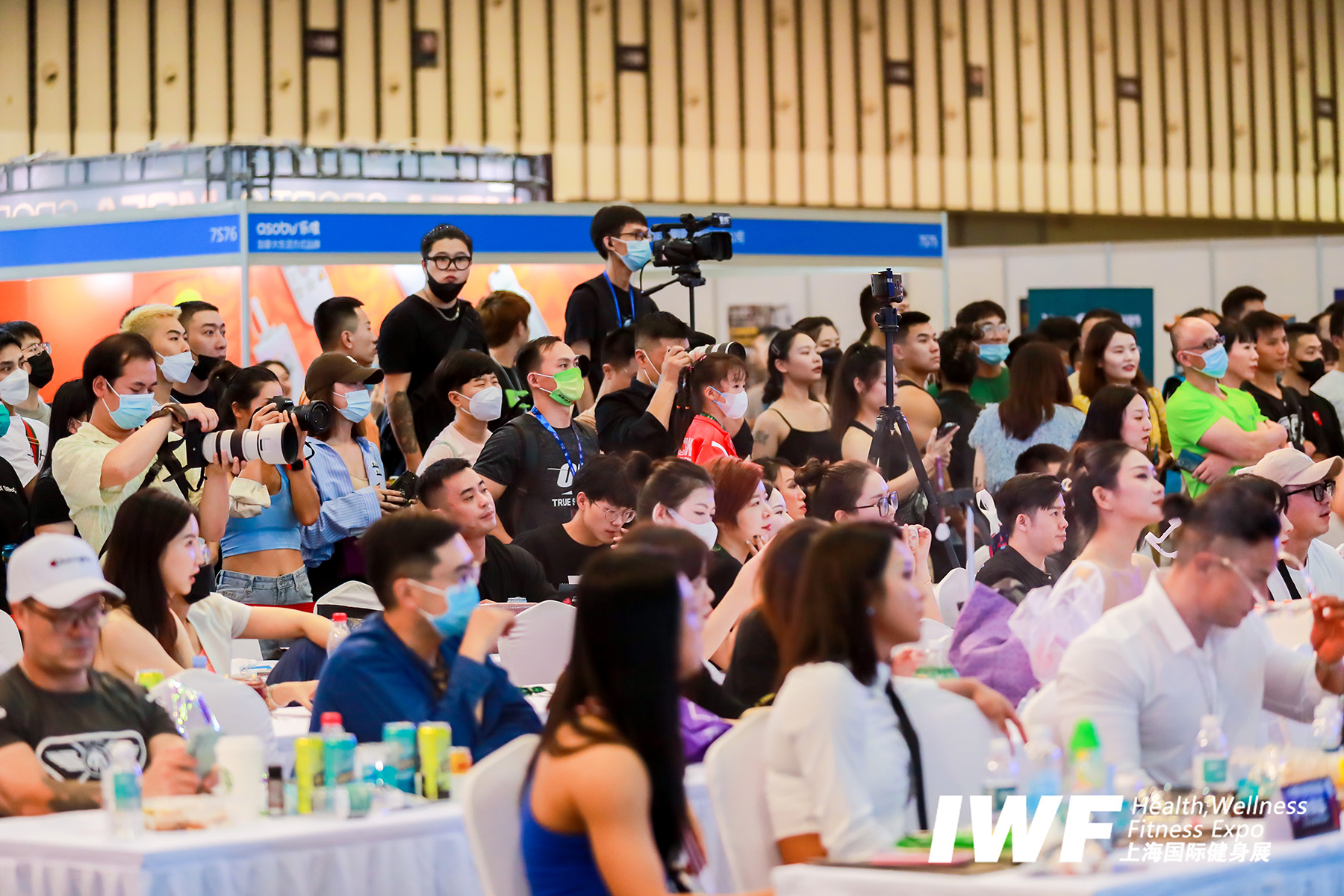 Review of IWF SHANGHAI
The first year in 2014, we were fledgling, so young that can only toddle like a child to stumble blindly;
The fifth year in 2018, we were like the teenage with the original aspiration, pressed forward with indomitable will;
The tenth year in 2023, we are like vigorous youth with firm and calm, stick to march forward bravely;
Ten years is a journey, we finally write down the fitness platform poem with the start of enduring great hardships in pioneer work;
Ten years is a footstep, we carry forward the cause and forge ahead into the future, move forward even though the ways seem unconquerable and pain-taking, and jointly write a magnificent chapter in the field of fitness. Adhering to the tenet of service industry, with the main key of "Review the past, looking to the future", and anchor the theme of "Digital Transformation+Comprehensive Sports+Comprehensive Health", 2023 China (Shanghai) Int'l Health, Wellness, Fitness Expo will be held in Shanghai New International Expo Center from June 24 to 26, and more than 1,000 brands are expected to participate. On the 10th anniversary of the IWF SHANGHAI, we upgrade overall, trying to present an unprecedented scale, complete plate, rich content, close to the trend of sports and fitness upstream and downstream industry chain event.